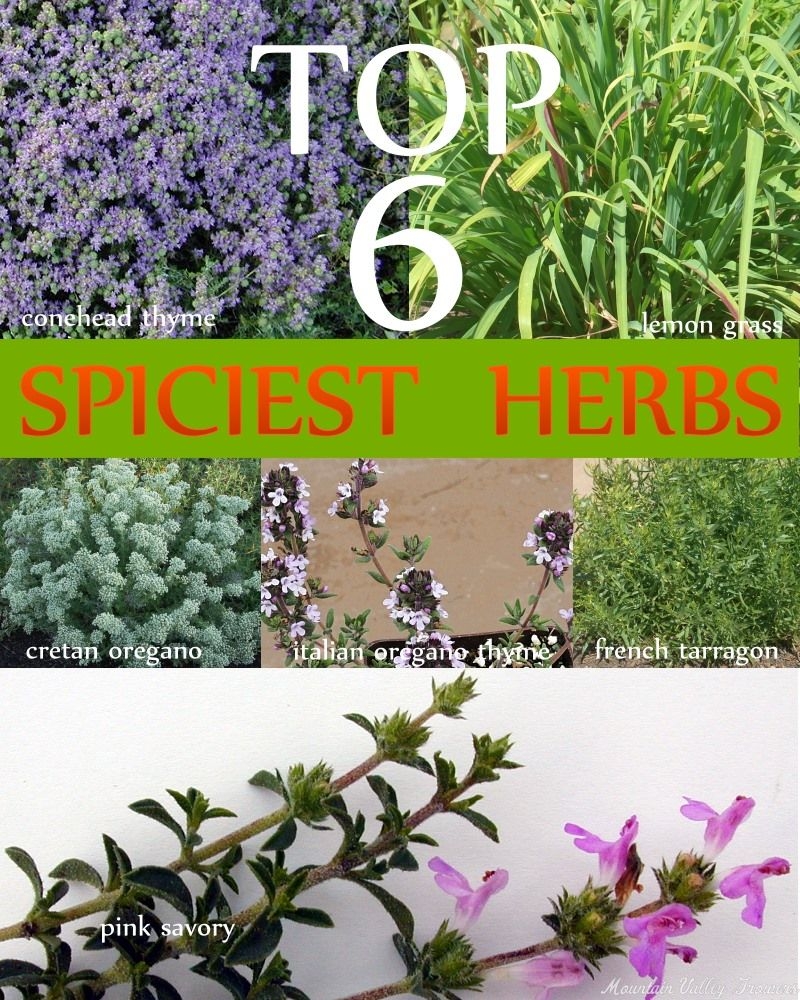 We are used to spicy peppers but did you know that herbs can be hot too? In fact, they can numb your tongue when you eat them fresh. Their leaves and flowers (or stem section for Lemon Grass) can be added fresh or dried. Because they have big bold flavors, they can be used alone or mixed with other herbs.
Conehead Thyme Not truly a thyme, this plant has tiny leaves and flowers that are extremely spicy. It makes a beautiful show when it is covered in its hot pink flowers.
Lemon Grass Only the white part of the stalk below the ground is spicy and is used in cooking. The lemony leaves make a super refreshing summer ice tea but, oddly, have no heat.
Cretan Oregano One of our spicy oreganos, Cretan Oregano is not only hot but has what we consider the best flavor of all the oreganos. While it can be used fresh, the flavor, like in all herbs, is more concentrated when dried.
Italian Oregano Thyme Thyme is not usually thought of as a spicy herb but this one is. Try it instead of regular Thyme.
French Tarragon The "little dragon" herb that leaves licorice fire on your palette is perfect for so many foods. While it does retain some flavor when dried, we prefer it fresh or frozen.
Pink Savory This fiery herb has a flavor that is a combination of thyme and oregano. It is often combined with Syrian Oregano and Conehead Thyme to make the spice blend Zatar.