Growing & using Cretan Oregano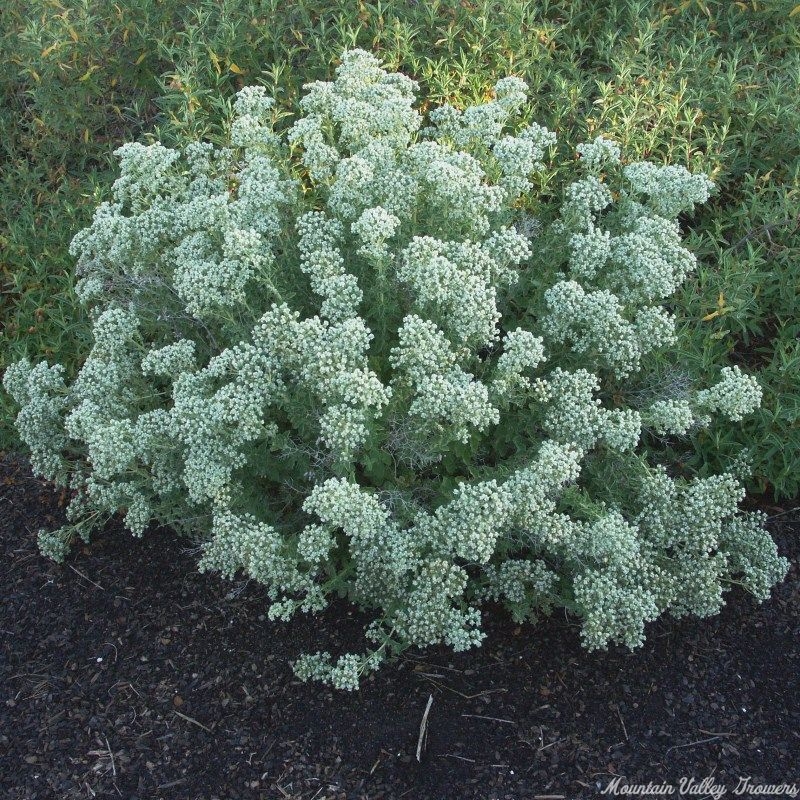 Are your taste buds tired and run down? Wake them up with this reveille of flavor. Cretan Oregano is very spicy and takes pizza or any other dish calling for oregano to the next level.
Like most Oregano, Cretan Oregano is easy to grow. The most common problem with growing most Oreganos is that when they flower the leaves aren't as flavorful. With Cretan Oregano this is not a problem, both the leaves and the flowers are used either fresh or dried. The best flavor though is concentrated in the unopened flower buds which form a tight little knot. Cut stems about eight inches long once flower heads start to form but before the flowers have a chance to turn brown. The leaves can still be used at this point (or any point they are still looking good) but the flower heads with brown flowers should be discarded.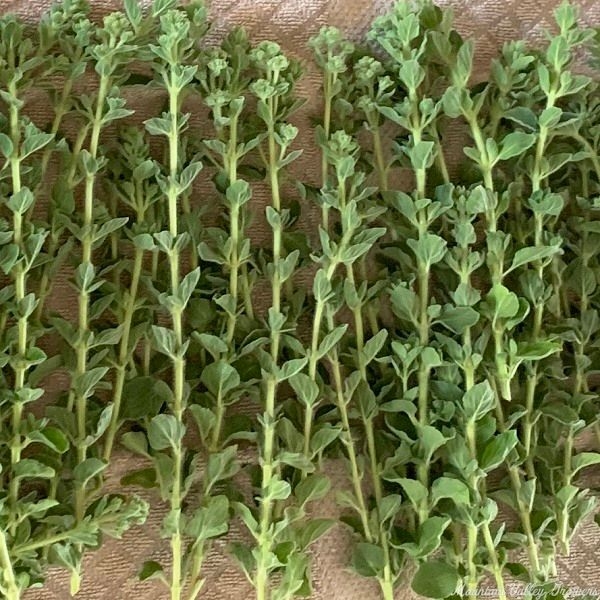 The sturdy sticks of Cretan Oregano may be dried and bundled for gift giving. Many herbs make simple yet welcome gifts to those who don't or can't garden. The unopened flower stalks can also be used in crafts like our fresh Herbal Wreath.
Cretan Oregano in flower is an amazing beneficial insect attractor which includes small butterflies. In fact, you might want to grow two plants. One for you to cut before the flowers open and one to let bloom for the beneficials and butterflies. Planting herbs like Cretan Oregano that attract pollinators near the vegetable garden is a great way to increase production.
If Cretan Oregano is allowed to flower, it should be pruned when the flowers are spent. We like to keep our mature Cretan Oreganos at a tidy foot and a half to two feet tall and about two to two and half feet wide. Newer, smaller plants should have the flowers pruned and an inch or two down the stem, depending on size. It should remain evergreen.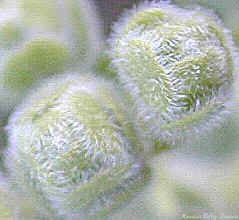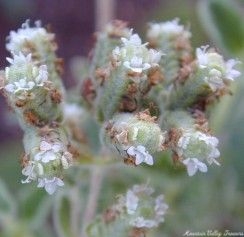 Cretan Oregano is one of the six plants included in our Gourmet Herb Garden Six Pack.
This plant is sometimes available in plug trays. These trays hold 128 of all the same plant. They are a great low cost way to fill a lot of space. Each cell is 3/4 of inch by an inch. Check here to see if Cretan Oregano Plug Trays are available.