About us
Organic Perennials? Why bother?
Nobody is going to eat what is sprayed on them… at least immediately. Ornamental plant nurseries use many strong pesticides, herbicides and fungicides that eventually end up in unwanted places. We work daily to perfect the process for organic nursery production so we can bring you beautiful organic Herbs and Perennials. We want to make sure that there are organic herbs and flowers in every pot.
We hope you enjoy the fruits of our labors.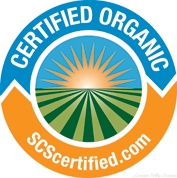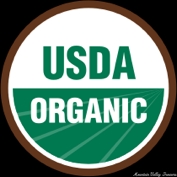 Our history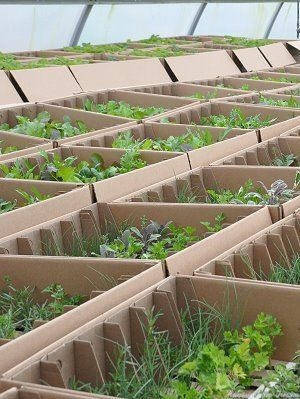 In 1983, Mountain Valley Growers was incorporated with the goal of providing organically grown pots of herbs to retail nurseries and grocery stores. There were a whopping 7 varieties then. In 1990, we brought these same plants to the retail consumer through mail order. By then, we supplied about 300 varieties. In 1992, we began publishing a quarterly newsletter, Mountain Valley Views, to inform and share our experiences with others. In 1993, our specialty herb gardens hit the market to make choosing from so many plants a cinch. In 1995, we began drop-shipping organic plants for other companies.
By 1997, the internet was a reality and we introduced ourselves online with over 200 pages of information. In 1998, the nursery, in keeping with its original goals, became certified organic by the state of California and we launched our newsletter via email. Keeping in touch by email helped us launch our first annual Fall Extravaganza. The year 2000 saw the creation of a weekly availability list that made getting the plants you wanted when you wanted them even easier.
In 2002, we became certified organic by the USDA; our website contained over 450 pages; and our varieties numbered near 400. In 2004, we expanded our Grower's Assortments to offer more plants at great prices and paired our Specialty Herb Gardens with Special Books. In 2006, we became the first nursery to offer certified organic strawberry plants by mail. In 2008, we created our Organic Farmstand Collection of vegetables, a line of over 40 organically grown vegetable plants. In 2010, we added Twitter to our list of internet tools and it has become a great way to communicate our tried and true tips quickly to help you garden successfully. In 2013, we added common name sorting to our in stock availability list which lets you locate plants faster when only the common name is known. 2013 also saw us creating a lot of interesting boards on Pinterest which became a great way to share knowledge others have about the plants we grow. In 2014, we created a new division to allow you to order certified organic plug trays online. This division, PlugTrays.com, allowed for easier access to plug trays and provided a notification system for out of stock varieties. In 2017, we expanded our lavender fields so we could have access to more parent stock from which to satisfy the demand for organic lavender plug trays. 2018 saw the celebration of our 20th Fall Extravaganza and our 35th year of providing certified organic plants to the entire United States.
Thanks to all of you who support our efforts. We couldn't do it without you!