Growing & using Golden Garden Sage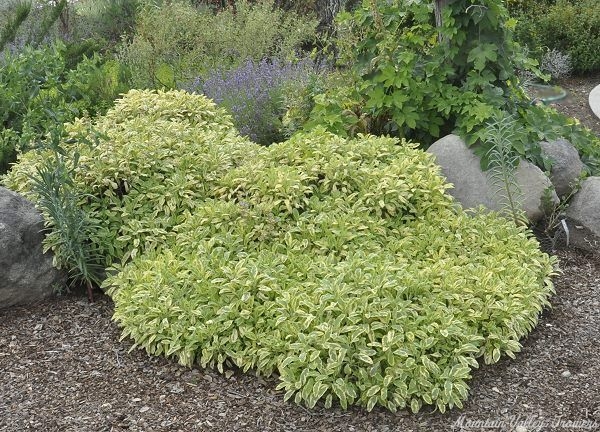 This stunning Golden Garden Sage flows over and around rocks in a semi-shady garden. In the back you can see blooming Sachet Lavender and to the right is a Sunbeam Hop winding its way around a tree trunk. These plants are part of our golden garden which also includes Variegated Autumn Sage (the taller plant behind the Lavender) and Creeping Golden Marjoram which covers the ground under the Sachet Lavender.
Golden Garden Sage can be substituted in any recipe calling for Sage. Fresh leaves make an attractive garnish for roast chicken or turkey. Like most Garden Sages, it is a short lived perennial that should be replaced every second or third year.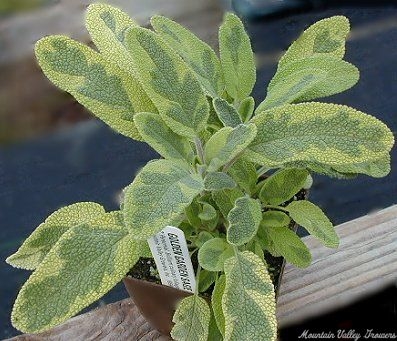 Golden Garden Sage would make a tasty addition to our Kitchen Herb Garden Six Pack or our Gourmet Herb Garden Six Pack.
This plant is sometimes available in plug trays. These trays hold 128 of all the same plant. They are a great low cost way to fill a lot of space. Each cell is 3/4 of inch by an inch. Check here to see if Golden Garden Sage Plug Trays are available.