Growing & using Sachet Lavender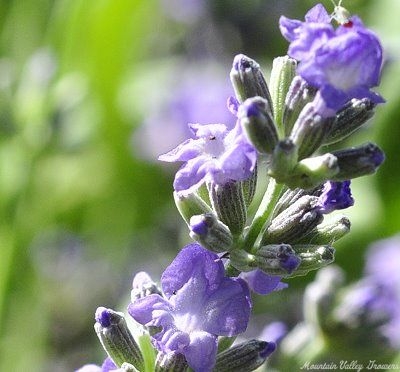 Sachet English Lavender flowers are extremely sweet smelling and a lovely dark purple. A true English lavender, it likes a cool summer but can be grown with adequate moisture and a bit of shade in hotter areas.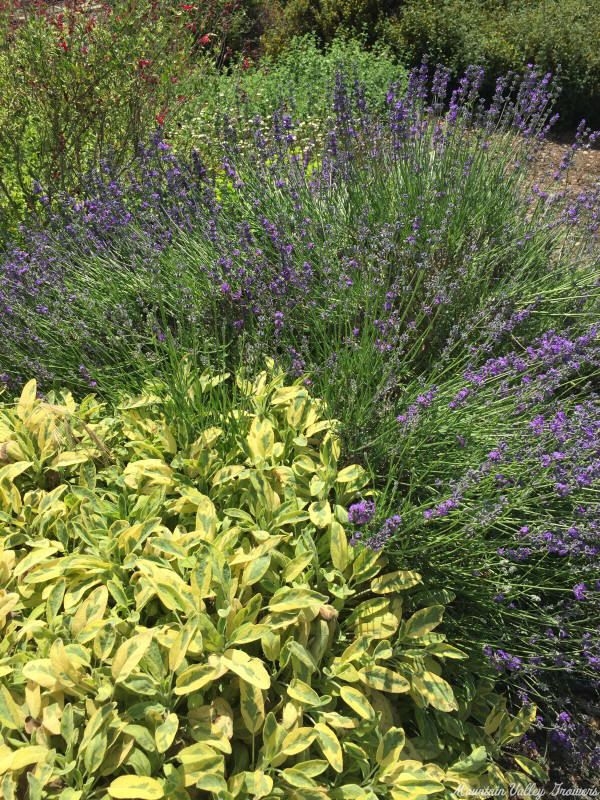 Early spring is the time for all Lavandula angustifolia varieties to bloom. Sachet English Lavender has a beautiful dark purple flower that is looking spectacular co-mingling with the variegated foliage of the Golden Garden Sage.
When this Sachet English Lavender plant finishes its bloom, we will trim and shape it to give it more form. The leaves will turn from their new spring growth of bright green to their hardened gray summer color.
In the fall, we will get a bit of a bloom again but it will not be as spectacular as the early spring flowering.
Sachet English Lavender makes a great addition to our Zone 5 Fragrant Herb Garden Six Pack and our Crafters Herb Garden Six Pack.
You might try Hidcote English Lavender or Royal Purple English Lavender. Both have dark purple flowers and similar growth habits to Sachet.
LAVENDER 1-2-3: Choosing, Planting, Growing, Pruning, Harvesting and Using lavender plants