Growing & using Grape Scented Sage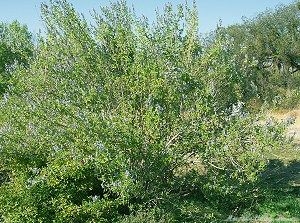 This stately Grape Scented Sage is about 8 feet tall and 6 feet wide. It was planted about five years ago. It has both fragrant foliage and flowers. The sweet freesia like scent of the flowers is a welcome addition to the autumn garden. Both leaves and flowers can be used to make tea.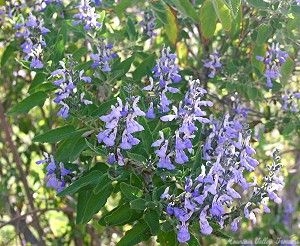 The softly colored flowers can also be used as a garnish. A late blooming plant that is particularly loved by hummingbirds, Grape Scented Sage complements the fall blooming Lion's Tail and Lemon Verbena. Dark green Lemon Thyme makes a fragrant under planting for Grape Scented Sage and helps to hide the open branching at the base of the plant.