Growing & using Mexican Bush Sage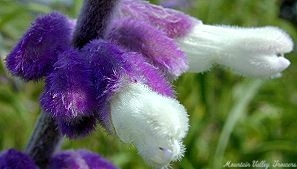 These soft fuzzy flowers top one of the most ornamental of all Salvias. A sturdy grower with good form, Mexican Bush Sage not only stands out in the garden, but attracts lovely hummingbirds as well.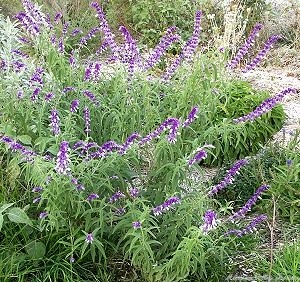 This Mexican Bush Sage is only two years old and is already about four feet wide. It will bloom from mid to late summer until frost when it will die back to the ground. In warmer climates, it may stay evergreen. In this situation, cutting it back to the ground once a year in the fall is recommended.