Growing & using Mexican Blue Sage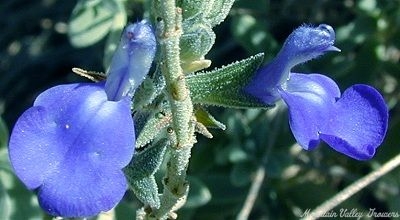 One of the more petit ornamental Salvias, Mexican Blue Sage has sky blue flowers that look great blooming with Magic Carrousel Roses or Dwarf Blue Butterfly Bushes.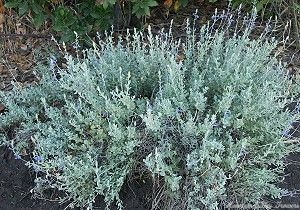 This Mexican Blue Sage is just starting to open and will be covered in hundreds of blue flowers. It blooms in early summer but is particularly nice in autumn when fewer plants are blooming.
You might try our other Sky Blue Salvia, Bog Sage.