Growing & using Prince of Orange Scented Geranium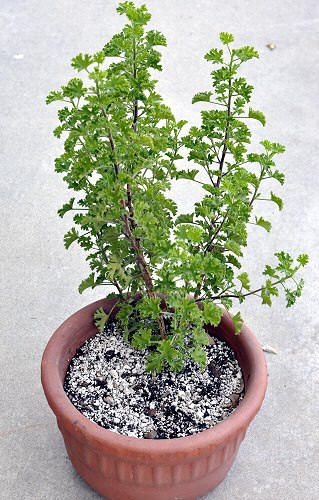 This Prince of Orange grew to about 18 inches in three months. Since we planted it late in the season it did not flower. They typically bloom in early spring or summer. Still it was an attractive plant that garnered a lot of interest on the patio.
The warm citrus aroma of Prince of Orange Scented Geranium makes a fun trio with Lemon Scented Geranium and Lime Scented Geranium. These are small leaved Scented Geraniums that do well in containers but do not over winter where many larger leaved varieties do.
Prince of Orange has large light purple flowers with dark purple streaks which adds to the interest and beauty of this scented geranium.
More on Planting, Pruning, Fertilizing, and Using Scented Geraniums