Growing & using Lime Scented Geranium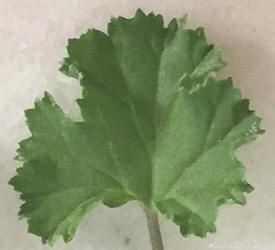 Half-dollar size, highly fragrant leaves that leave no doubt about their essence. You will want to rub it every time you pass by. Cut some sprigs to add a clean fragrance to spring and summer bouquets.
More on Planting, Pruning, Fertilizing, and Using Scented Geraniums. View Other Scented Geraniums.