Growing & using Lemon Crispum Scented Geranium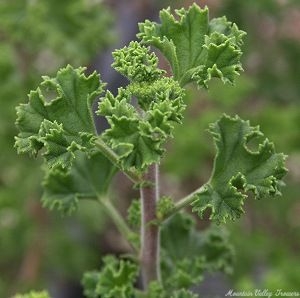 Tall and spiky, Lemon Crispum Scented Geranium is one of the smaller leaved (about the size of a fifty-cent piece) Scented Geraniums and is ideally suited for container growing.
Lemon Crispum is one of the most often used Scented Geraniums for cooking. One of its Victorian uses is to make icing. Tear leaves in half and add to the sugar the day before. Remove leaves before using the sugar to make the icing.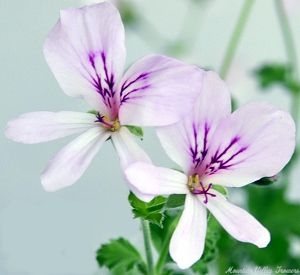 Although pale and small, the flowers of Lemon crispum are still beautiful. They make a delightful addition to a salad or nice cold glass of iced tea. Freeze them in ice cubes for a fun visual effect.
A smaller version of Lemon crispum is the tiny leaved Fingerbowl Scented Geranium. Both of these can be used to scent water for cleansing. Leaves are more commonly used for this because they contain the refreshing lemon oil. But, the flowers add a quaint Victorian touch to fingerbowls or baths.
Lemon crispum maked a welcome addition to our Gourmet Herb Garden Six Pack.
More on Planting, Pruning, Fertilizing, and Using Scented Geraniums