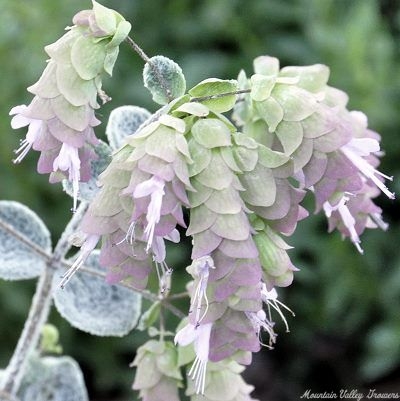 Dittany flowers are small and white. The bracts though are huge on color!
Called Dittany of Crete because it comes from the Isle of Crete, this Oregano has not been in this country for very long. It was imported here in the 1940's and we have been grateful ever since.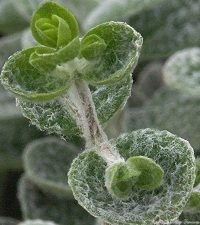 The light green rosette at the top of this stem will pop open to reveal the papery pink bracts.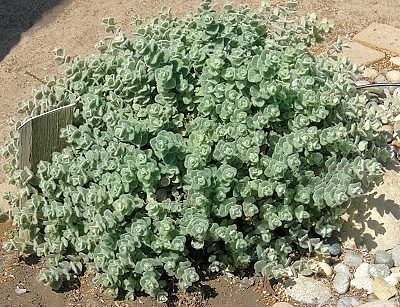 Dittany also makes a nice addition to rock gardens or ornamental beds that are on the dry side. Its round, very fuzzy gray leaves are the perfect canvas for the many 6 to 8 inch flower stalks that appear in summer. Dittany dies back over the winter and spends early spring getting taller and forming buds.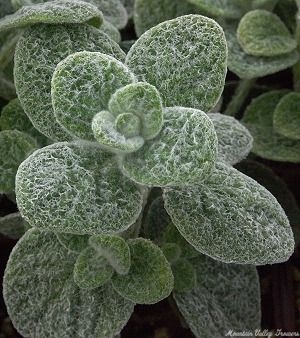 Fuzzy leaves with many hairs that release oil on a hot day to cool the plant.
Dittany of Crete makes a great addition to our Crafter's Herb Garden.
This plant is sometimes available in plug trays. These trays hold 128 of all the same plant. They are a great low cost way to fill a lot of space. Each cell is 3/4 of inch by an inch. Check here to see if Dittany of Crete Plug Trays are available.
More about Ornamental Oreganos