Growing & using Dutch Mill Lavender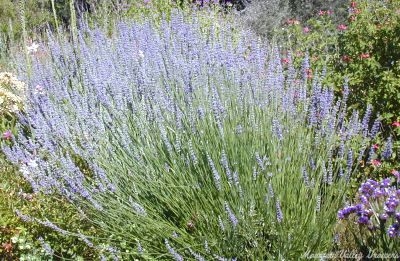 This three year old row of Dutch Mill Lavender, in full bloom at the end of June, is complementary to our Pink Gaura (just visible in the far right corner) and Midnight Blue Statice (the front right corner).
This view shows the slight color variation between Dutch Mill Lavender in the foreground and Grosso Lavender in the distance. Neither one is short any blooms.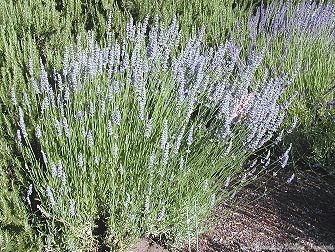 It is very similar to Provence Lavender and Hidcote Giant Lavender.
LAVENDER 1-2-3: Choosing, Planting, Growing, Pruning, Harvesting and Using lavender plants