Growing & using Provence Lavender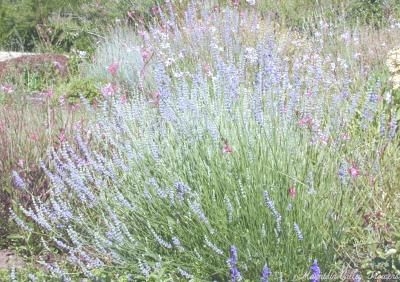 This three year old row of Provence Lavender not only smells great and looks sensational, but it is also a haven for bees. Provence Lavender buds are easily stripped from the flower heads and make great additions to sachets or potpourri.
Provence Lavender is one of the six plants included in our fun Kid's Herb Garden Six Pack.. It also makes a great addition to our Zone 5-11 Fragrant Herb Garden Six Pack.
This plant is often available in plug trays. These trays hold 128 of all the same plant. They are a great low cost way to fill a lot of space. Each cell is 3/4 of inch by an inch. Check here to see if Provence Lavender Plug Trays are available.



LAVENDER 1-2-3: Choosing, Planting, Growing, Pruning, Harvesting and Using lavender plants