Growing & using Pink Lemonade Thyme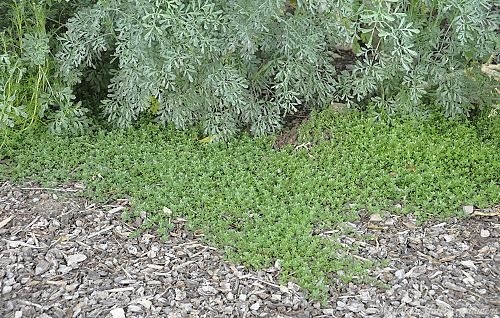 Pink Lemonade Thyme is a Mountain Valley Growers' introduction. It is unique because it is a non-variegated lemon scented ground cover thyme with profuse pink flowers. Most lemon scented varieties are either variegated like Doone Valley Thyme or Goldstream Thyme or have white flowers like Lemon Frost Thyme or bloom very little.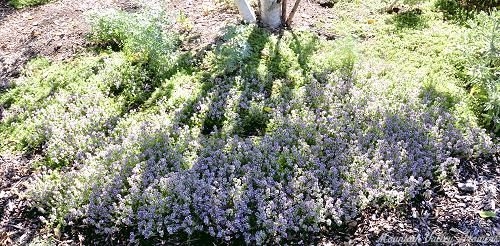 Pink Lemonade Thyme has dark green, closely spaced leaves which makes for a dense and fast growing ground cover. It is also nice because it blooms later in summer after many other thymes have finished.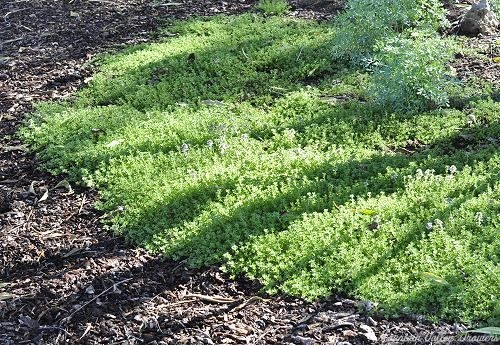 Pink Lemonade Thyme needs about four hours of direct sun off and on throughout the day and thrives in filtered light the rest of the time. If thyme does not get enough sun, it will grow lanky as it reaches for sun.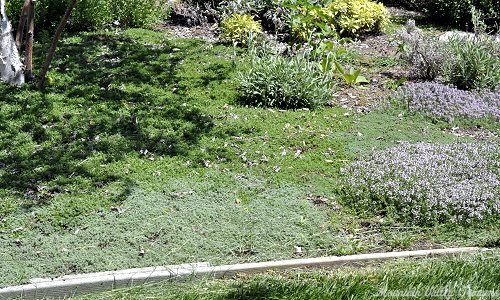 As time goes by it will swallow the slow growing gray Woolly Thyme that is at the edge in front. The pink flowering Heretus thyme in the back and the pink flowering Caraway Thyme in the front are two of our earliest blooming thymes.
Pink Lemonade Thyme does not have a lemon flavor strong enough for use in the kitchen. For cooking, use Lemon Thyme which is a tall prolific grower, full of citrus flavor.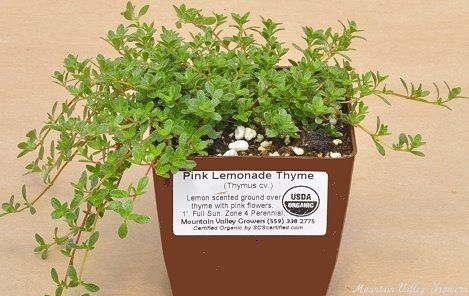 Pink Lemonade Thyme is often included in our Alternative Lawn 36-Plant Assortment, available in either 6 plants each of 6 different varieties, or 3 plants each of 12 different varieties
Read more about Ground Cover Thymes.