Growing & using Lime Thyme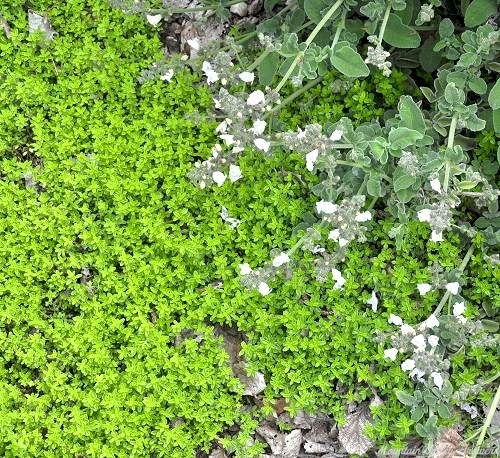 A fragrant mounding thyme, Lime Thyme makes a great ground cover. The bright green, lime-colored leaves are scented of citrus and help brighten up darker corners of the garden. It blooms in the summer which is later than most thymes.
Even though the fragrance is heavenly, this herb is ornamental. Lime Thyme does not have a citrus taste and does not make an adequate culinary herb. For cooking, use Lemon Thyme, a tall prolific grower full of citrus flavor.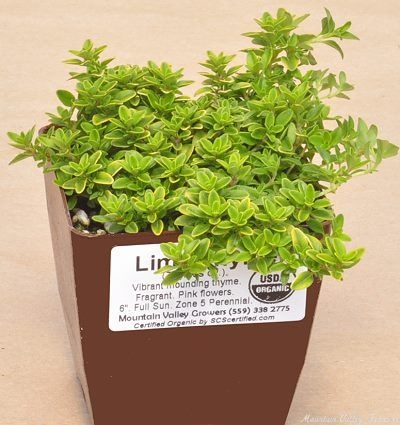 Read more about Ground Cover Thymes.