Growing & using Baby Sage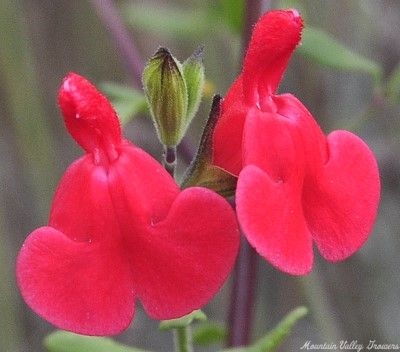 Baby Salvia (sometimes called Little Leaf Salvia) gets its name from the size of its leaves and not its overall growth or flower power. The bright orange-red flower is accented by a dark and light alternating pattern found on the new stems. A humming bird favorite!
Baby Salvia should be cut back when the flowers stop. This sometimes happens twice in a season. Since the flowers stop forming when temperatures get over 90 this can be a good time to give it a bit of a hair cut and shaping. As summer winds down and the temperatures cool off it will start blooming again. A second pruning in the fall is also a good idea. Prune back about a third of the plant and cut out any squirrelly branches.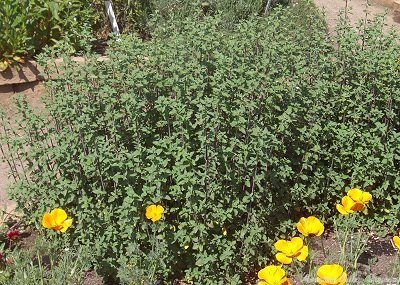 You might try Hot Lips Salvia.