Growing & using Island Black Sage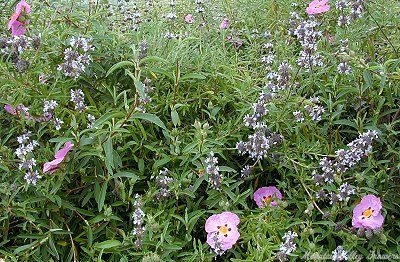 This large imposing shrub flowers on long pencil thin stems. The pale blue pom-pom like flowers are just in time to complement the early spring blooming Orchid Rockrose.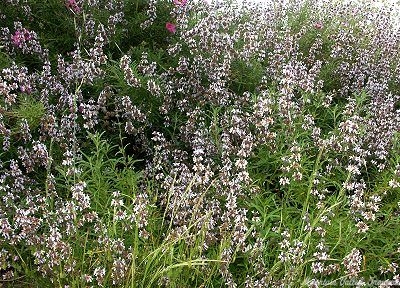 However, Island Black Sage will start blooming before the rockrose and last at least a month beyond. It never needs pruning, is quite water thrifty and does well even when it isn't on an island or near the coast. Island Black Sage would make a great addition to any zone 8 or higher garden.
Black Sage is very close in growth and flower to Island Black Sage