Growing & using Madalene Hill Rosemary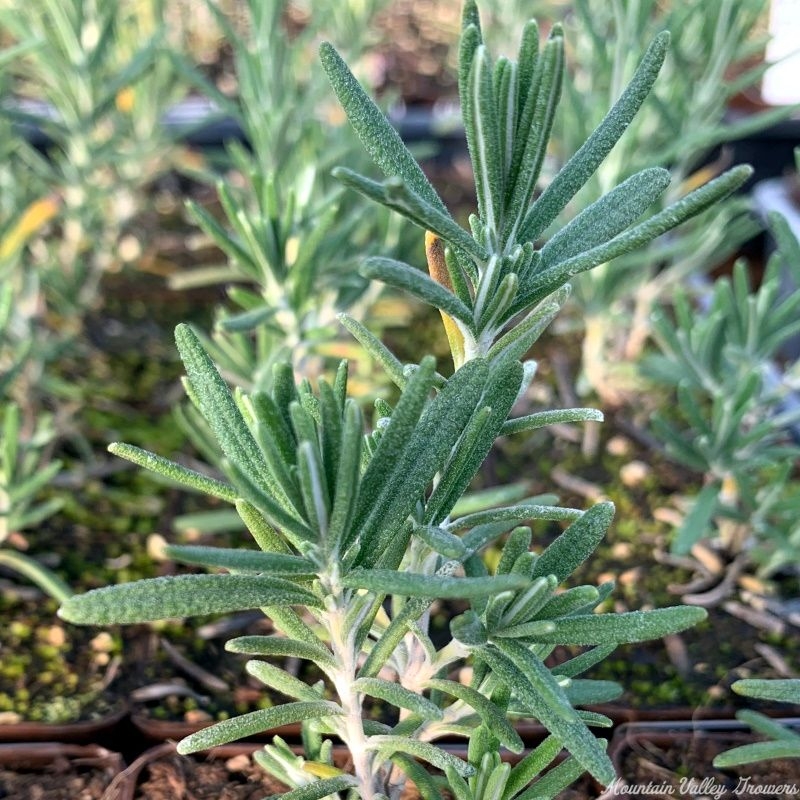 Madalene Hill was an herb aficionado who has had many plants named after her. This variety of cold hardy Rosemary was named in her honor. Madalene Hill Rosemary is sometimes erroneously labeled Hill Hardy Rosemary. There is no separate plant named Hill Hardy Rosemary. Madalene Hill Rosemary is great for cooking, but, best of all, it over winters in zone 6. Arp Rosemary also is hardy from zone 6 but all other rosemary varieties are hardy from zone 8.
As with all Mediterranean plants it is important for the soil to drain well. If the land holds puddles, this is an inappropriate spot for your Rosemary. In humid climates, raised planters may help with air circulation.
This plant is often available in plug trays. These trays hold 128 of all the same plant. They are a great low cost way to fill a lot of space. Each cell is 3/4 of inch by an inch. Check here to see if Madalene Hill Rosemary Plug Trays are available.