Growing & using Gorizia Rosemary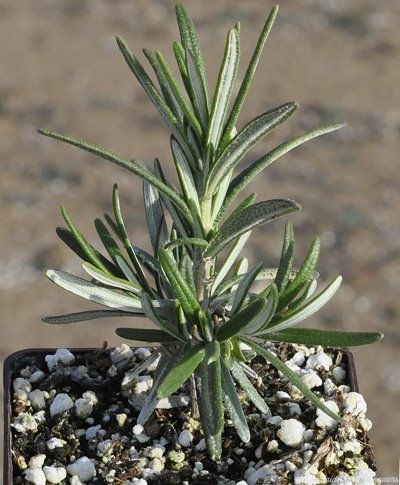 Gorizia Rosemary is an excellent culinary rosemary with thick, long leaves and sturdy stems. Goriza makes a good choice for bundling with Greek Bay stems for a barbeque brush.
Goriza Rosemary grows upright to about three feet and then starts to fall apart. Like all taller rosemarys it is best sheared once a year to maintain a tidy shape. If left alone, stems that touch the ground will root and increase the width of the planting.
This plant is often available in plug trays. These trays hold 128 of all the same plant. They are a great low cost way to fill a lot of space. Each cell is 3/4 of inch by an inch. Check here to see if Goriza Rosemary Plug Trays are available.