Growing & using Creeping Oregano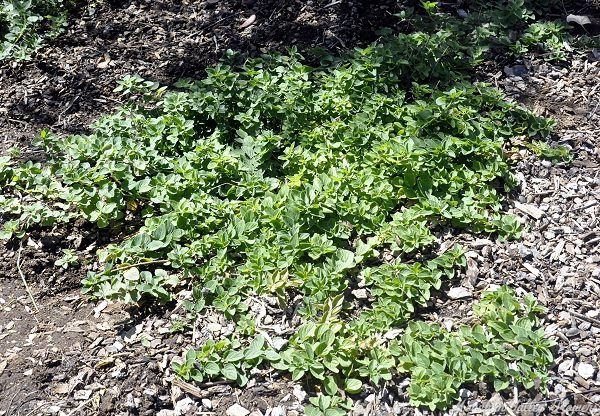 This Creeping Oregano was planted two springs ago from one of our three-inch pots. It now covers about three feet. It is growing in both full sun and part shade. Creeping Oregano spreads by laying its stems on the ground and rooting. To keep it spreading out we make sure the ground we want it to cover is watered. Over the years it will completely mat together and from a dense cover. Creeping Oregano will grow eight to ten inches tall as it starts to flower but ashearing back twice a year keeps it low to the ground.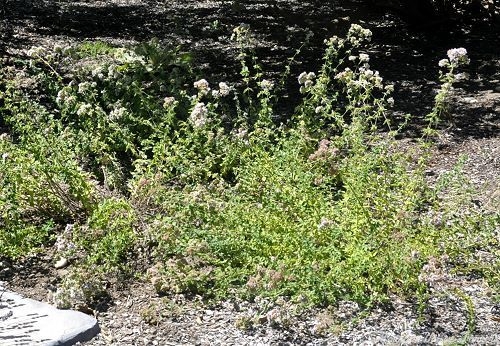 Creeping Oregano makes a tough and attractive ground cover and lawn substitute. It is often included in our Alternative Lawn 36-Plant Assortment, available in either 6 plants each of 6 different varieties, or 3 plants each of 12 different varieties..
This plant is often available in plug trays. These trays hold 128 of all the same plant. They are a great low cost way to fill a lot of space. Each cell is 3/4 of inch by an inch. Check here to see if Creeping Oregano Plug Trays are available.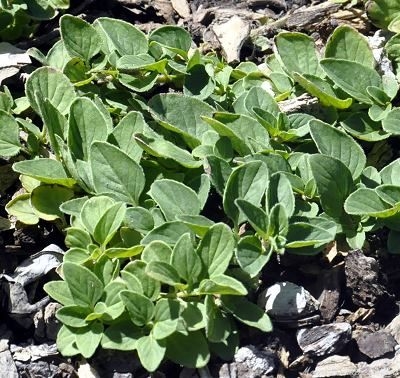 Creeping Oregano is the closest to "lawn" green than any other ground cover.
More about Ground Cover Oreganos