Growing & using Jacob Kline Bee Balm
Frilly red Jacob Kline Bee Balm flowers are a burst of color in spring. Leaves can be dried for tea and flowers are a tasty and beautiful garnish. Fresh flowers can be picked and added to bouquets or herbal arrangements.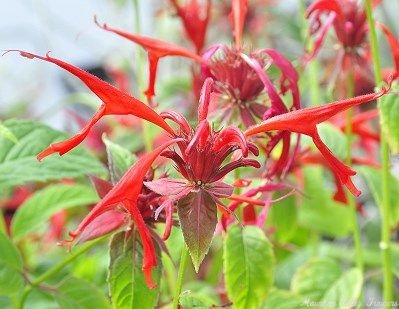 Plants are easy to care for. They die back to the ground in winter and old tops should be removed before the plant emerges again in the spring. If you garden in a hot summer area, a bit of afternoon shade will be appreciated.
Bee Balm is one of the six plants chosen to be in our Crafter's Herb Garden for Zones 5-11. Jacob Kline Bee Balm would also make a great addition to our Edible Flower Herb Garden Six Pack.
This plant is often available in plug trays. These trays hold 128 of all the same plant. They are a great low cost way to fill a lot of space. Each cell is 3/4 of inch by an inch. Check here to see if Jacob Kline Bee Balm Plug Trays are available.
Visit our Lavender Bee Balm page for more information on Monarda.