Growing & using Black Knight Butterfly Bush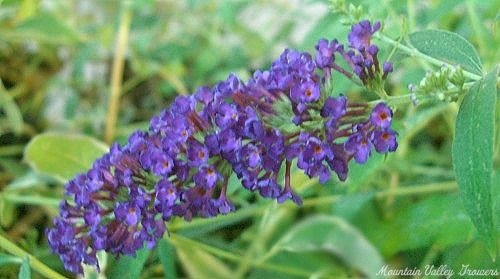 Black Knight Butterfly Bush is a tall stately shrub with extremely dark purple blossoms that show up best against a back ground of dark green foliage. When placed against a blue sky the color disappears and becomes a black silhouette. Black Knight is an older variety and it tends to be taller and maybe a bit rangier than some of its offspring, like our Twilight Butterfly Bush.
Black Knight Butterfly Bush makes a great addition to our Wildlife Herb Garden Six Pack and to our Zone 5-11 Fragrant Herb Garden Six Pack or our Zone 8-11.