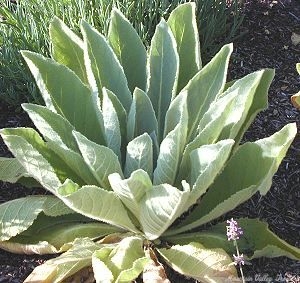 Planted in the spring Mullein will grow into a striking floret. Tall flower spikes will emerge, and flowers will open from the bottom to the top over a period of about a month. The Mullein will then set seed and die. Seed heads left behind provide food for birds and will scatter to the ground to provide the next year's crop. Planted in the fall, Mullein will grow a bit and then wait for next spring to expand and flower.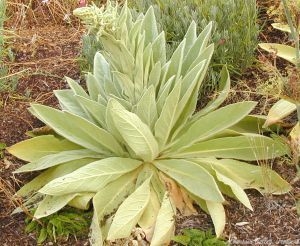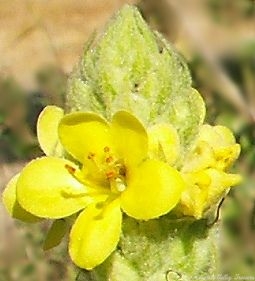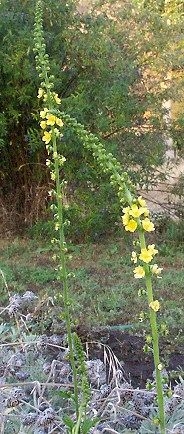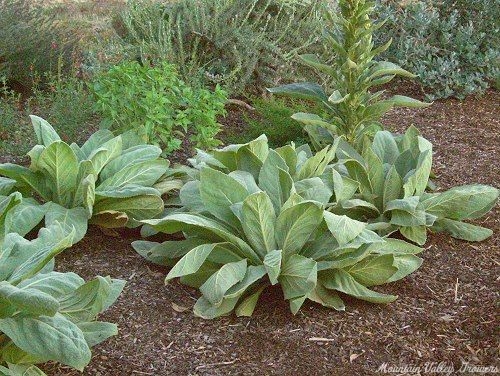 This patch of Mullein is self-sown. It is not uncommon to have both flowering Mulleins and new Mullein plants in the same area.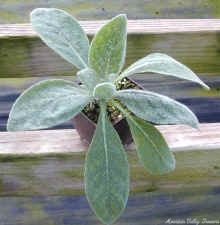 A young Mullein ready to ship!