Growing & using Orange Balsam Thyme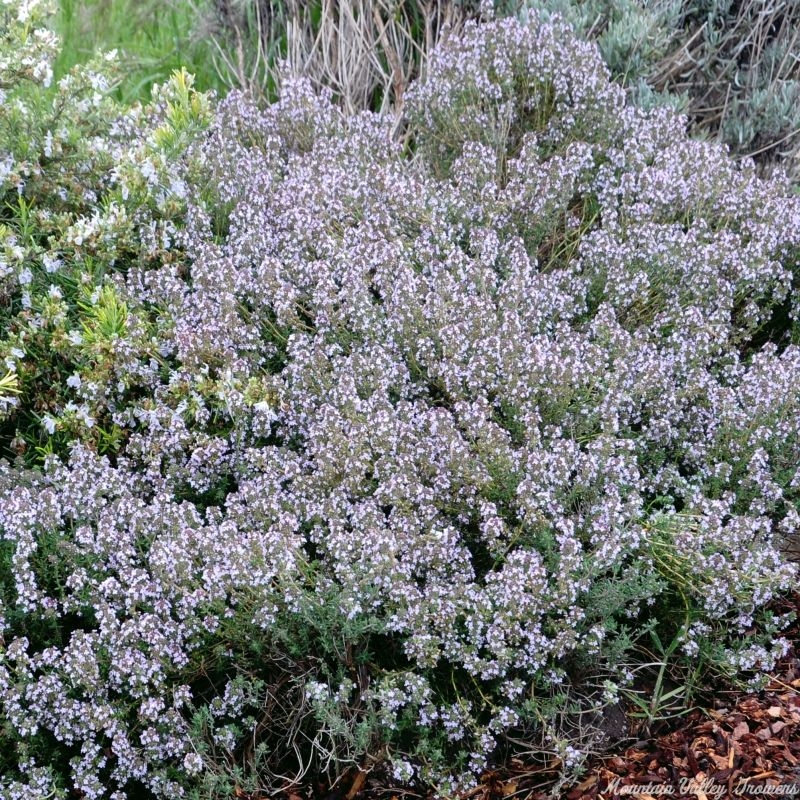 This swath of beautifully blooming Orange Balsam Thyme is about four feet long and two feet wide. Golden Rain Rosemary, which starts blooming in late winter, is only a month or so earlier than our culinary Orange Balsam Thyme.
Orange Balsam Thyme should be pruned back by about a third after bloom. This is easiest if the thyme stems are gathered up into a "ponytail" by the fistful cutting many stems at one time. When plants get larger a hedge trimmer may be used.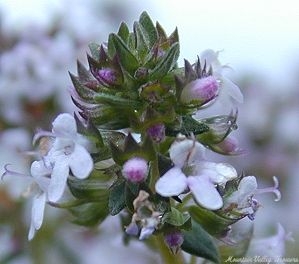 Orange Balsam Thyme is a variation of Thymus vulgaris, or English Thyme. It has a wonderfully pungent scent and flavor and can be used in any recipe calling for Thyme.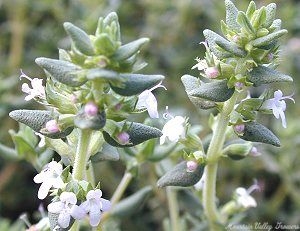 Orange Balsam Thyme makes a tasty addition to our Kitchen Herb Garden Six Pack and our Small Space Herb Garden Six Pack.
This plant is often available in plug trays. These trays hold 128 of all the same plant. They are a great low cost way to fill a lot of space. Each cell is 3/4 of inch by an inch. Check here to see if Orange Balsam Thyme Plug Trays are available.