Growing & using Highland Cream Thyme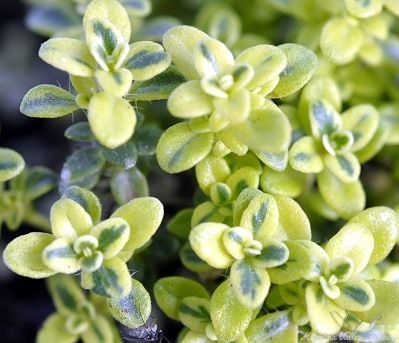 Highland Cream Thyme is such a bright little thyme that it makes a perfect foil for dark stepping stones. A smaller leaved, slower growing thyme makes this a good choice for tight spaces. It is often included in our popular Flagstone Filler 36-Plant Assortment, available in either 6 plants each of 6 different varieties, or 3 plants each of 12 different varieties.
For a faster growing variegated thyme more suitable to a "lawn" situation check out Goldstream Thyme.
Read more about Ground Cover Thymes.