Growing & using Marion Blackberry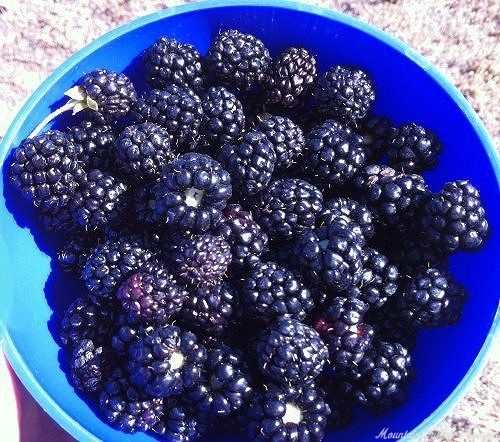 A picture is worth a thousand words. Here a big bowl of freshly picked plump Marionberries are ready for the table.
Chances are if you are buying blackberries at the store they are actually Marionberries. Now you can grow your own. Marionberry vines can get out of hand pretty quickly so it is important to take proper care of your berry plant. Marionberries will root and spread if you don't grow their canes up on a trellis. This can cause a huge mess and make it difficult to harvest the berries. A sturdy trellis with two or three rows of stiff wire strung between helps to get them off the ground.
Fruiting canes should be cut out after harvest and new canes should be thinned to be spaced about six inches apart. These will be trained up the guide wires as the canes grow.