Growing & using Beauty Secret Miniature Rose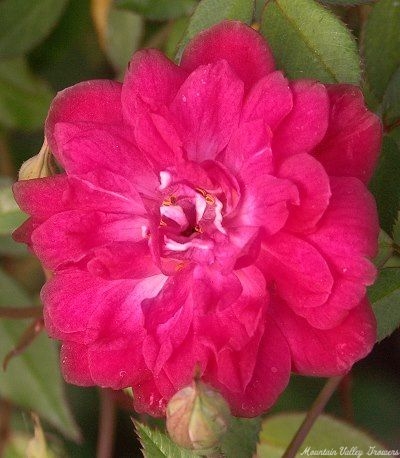 Beauty Secret Rose is covered in petite vibrant reddish-pink flowers and blooms off and on throughout the growing season. One of famed rose breeder, Ralph Moore's roses (introduced in 1965), Beauty Secret is still around because it is a prolific bloomer that is a true asset to any garden. It can reach four feet in height and four feet in width over time. We consider it our best miniature rose for a medium height hedge.
Beauty Secret is as close as it comes to a year round rose here in Zone 8. It is one of the first roses to pop out with its flowers, and is already in full leaf and starting to bloom when the rest of the roses are just starting to put out leaf buds.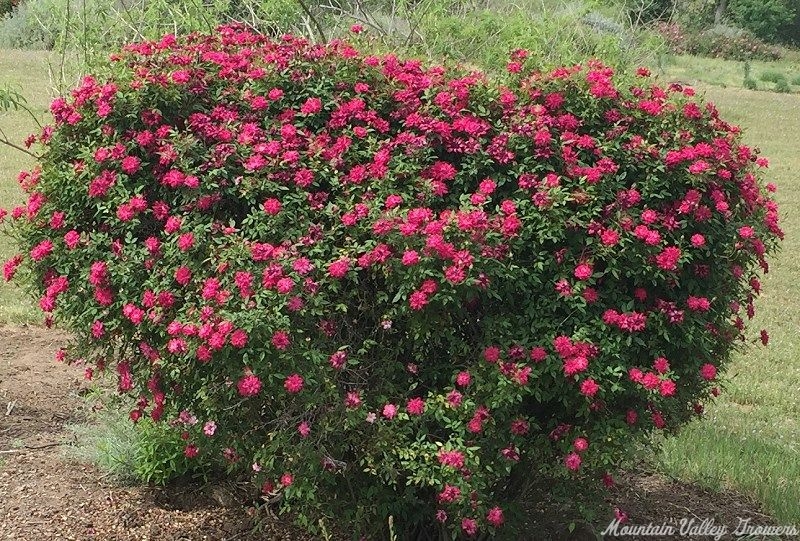 This Beauty Secret miniature rose is about ten years old and about four feet tall and wide. It is roughly shaped into a ball once a year with a hedge trimmer.
Like all roses, miniature roses are sun loving and fairly drought resistant. Plant in well drained soil and fertilize with an organic fertilizer in the spring. Dead canes can be pruned anytime but most pruning occurs in the fall when we shape the plant to the desirable height and width. All rose petals are edible, if grown organically, and make attractive garnishes for salads. They can be added after cooking to almost any dish. Whole buds can be used to decorate cakes or other confections. Before using any flower in food, a sample flower should be pulled apart and inspected for insects.
Choosing and Caring for Organic Roses