Growing & using Variegated Spanish Thyme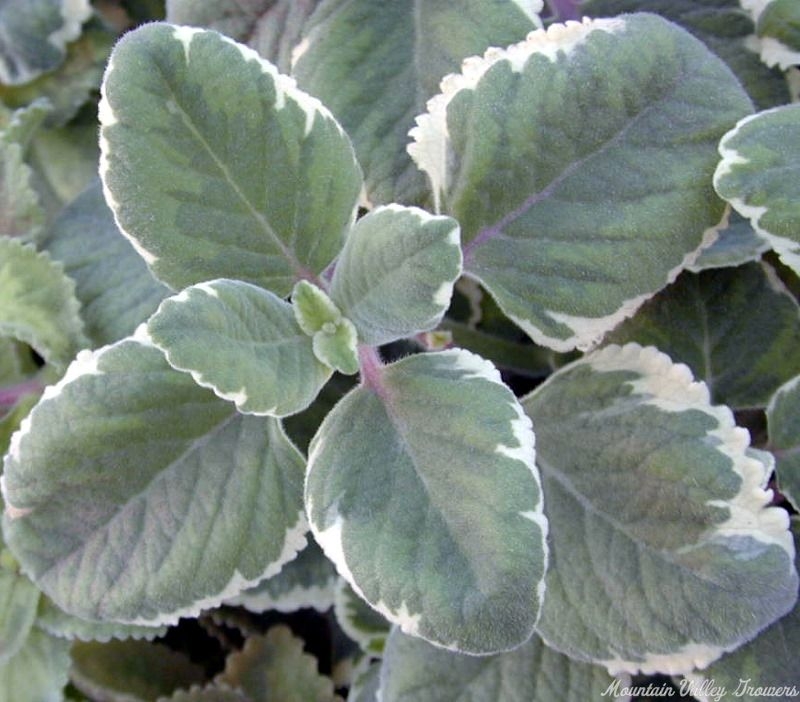 Spanish Thyme or Cuban Oregano is an unusual, highly fragrant, fleshy leafed plant used as a culinary seasoning in the Caribbean. The brittle stems and colorful foliage resemble the common Coleus. Growth is slow in the winter months and moderate in spring and summer. Heat and direct sun don't seem to adversely affect growth or appearance. Insignificant flower stems form in the fall. It is extremely tender so grow in a protected area or keep it mobile in a container so it can be placed in a controlled environment in the winter.
The following information is from the The Singapore Science Center.
Also known as Indian Borage; Daun Bangun-Banun, (M); Pok-Hor, (C); Po-Ho, (H)
A succulent perennial herb that can reach 50 cm in height with fleshy leaves in opposite pairs. It occasionally produces pale violet flowers.
Origin
A plant cultivated and running wild in Malaysia. It is probably a native of India.
Uses Leaves are mainly used in stuffing and for flavoring meat, also as a substitute for sage. Its strong smelling aromatic leaves are used medicinally by Indians as a cure for coughs.