Growing & using Attar Of Rose Scented Geranium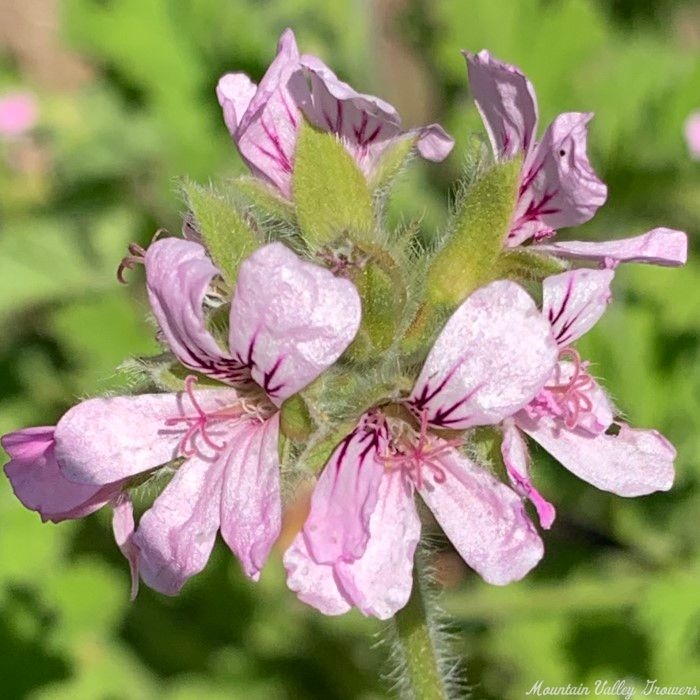 Attar is a general term that applies to perfume from flowers. Normally, it is used in connection with rose petals and rose distillation. However, because it takes 150 pounds of roses to make 1 ounce of essential oil, the Pelargonium Attar of Rose is often pressed into service. Little pink flowers cover the plant in late summer and are great candidates for candying. The flowers make attractive confetti when used in sorbets and jellies.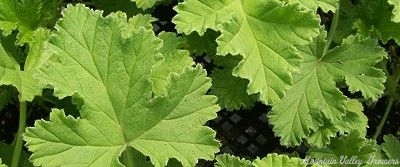 It is also an old tradition to add scented geraniums to jellies. To actually flavor the jelly with Attar of Rose, you will need to use the leaves during the boiling of the jelly. For 4 pounds of apples, insert about 14 whole leaves of the geranium in a cheesecloth pouch and remove when jelly is ready to set. Add about 2 Tablespoons of chopped flower petals for appearance right before pouring into the jars. Make sure to use only the flower petals and not the bracts that hold the flowers. Never use plants or flowers that have been sprayed with chemicals for culinary purposes.
Attar of Rose Geranium is one of the six plants chosen to be in our Edible Flower Herb Garden Six Pack.
More on Planting, Pruning, Fertilizing, and Using Scented Geraniums