Growing & using Red Rubin Basil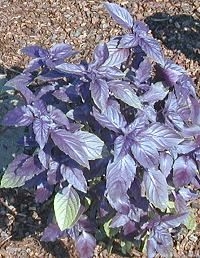 This Red Rubin Basil is in full summer sun. It is about 12 inches high here and will reach about two feet. Just be sure to pick it before it flowers. That is when the flavor is best!
It is normal for some of the leaves to be greener than others. The darker leaves do have better flavor, but both may be used.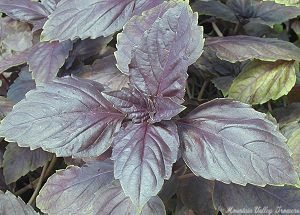 This Red Rubin is in a greenhouse with 50 percent shade. Still pretty but notice the green margins on the leaves that will disappear in the sunshine.
All Basils make superb container plants.
You might like our Sweet Basil or our African Blue Basil.