Growing & using Giant Catmint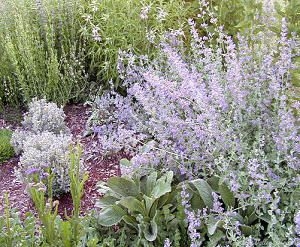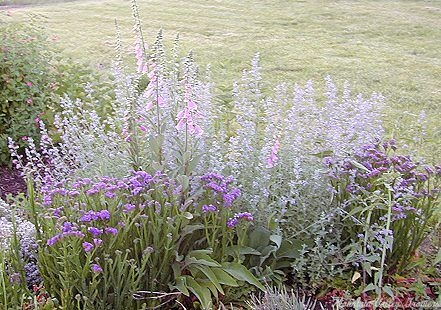 All catmints benefit from trimming around the middle of July. If they have not started to rebloom, they can be cut back to about two inches above the ground. If you are running late and they are blooming again, then just look for the old woody stalks and cut them all the way back to the main part of the plant. If you miss this pruning that is fine, just cut them back at the end of the season so the next spring they will be nice and clean.
Catmint is one of the six plants chosen to be in our English Cottage Herb Garden Six Pack and in our Zone 5-11 Fragrant Herb Garden Six Pack. It also makes a fun addition to our Edible Flower Garden Six Pack.
This plant is sometimes available in plug trays. These trays hold 128 of all the same plant. They are a great low cost way to fill a lot of space. Each cell is 3/4 of inch by an inch. Check here to see if Giant Catmint Plug Trays are available.