Growing & using Moujean Tea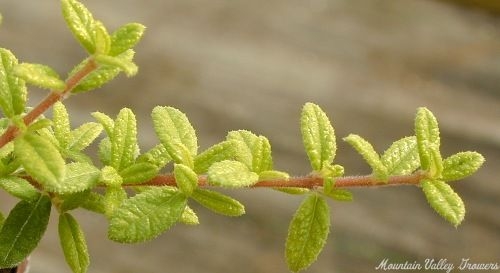 Moujean Tea departs a subtle yet exotic vanilla aroma to tea. Both the leaves and the tiny orange fruits can be used.
Since Moujean Tea is very tender, it is best in most areas to grow it as a container plant and try to over winter it in a sunny indoor location.
This plant is sometimes available in plug trays. These trays hold 128 of all the same plant. They are a great low cost way to fill a lot of space. Each cell is 3/4 of inch by an inch. Check here to see if Moujean Tea Plug Trays are available.