Growing & using Twisted Myrtle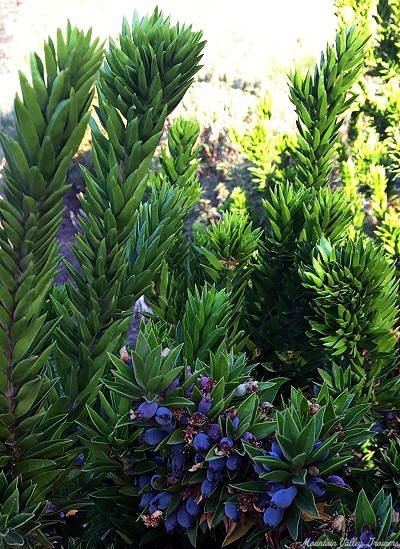 Related to Dwarf Myrtle, Twisted Myrtle is a rare Mediterranean shrub with twisted dark green leaves and stems on a very dense bush. It has very similar growth attributes to Dwarf Myrtle. It grows to about 5 feet if watered well. It also has white flowers followed by dark bluish-purple berries. Twisted Myrtle is very heat and drought tolerant and is often planted in desert climates.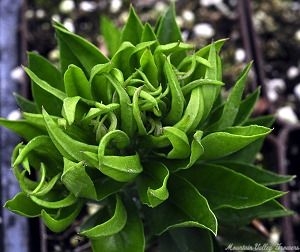 This plant is often available in plug trays. These trays hold 128 of all the same plant. They are a great low cost way to fill a lot of space. Each cell is 3/4 of inch by an inch.Check here to see if Twisted Myrtle Plug Trays are available.