Growing & using Pennyroyal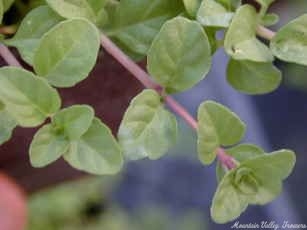 Pennyroyal is a pungent mint that spreads rapidly along the ground. It has a lower growth habit than other mints which makes it an interesting ground cover. When it starts to grow tall, a quick mow is a good way to keep it in check and lower to the ground. This happens maybe twice a year depending on your preferences.
Not quite as invasive as other mints, Pennyroyal still should not be planted where it can interfere with other plantings.
Pennyroyal is not a culinary herb and should not be used for tea or cooking.
Read our Mint Care and Tips page for more on how to tame your mint.
See our Great Mint Repotting Caper for more on proper soil, division and replanting of mints.