Growing & using Lavender Mint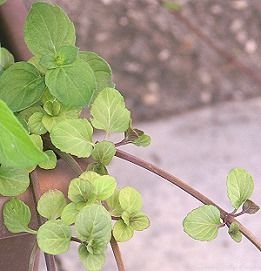 Lavender Mint is one of the red-stemmed mints like Peppermint. It has wonderful floral overtones that add a luscious touch to any cup of tea. Red-stemmed mints or Mentha piperitas can be used fresh but are more often used dried. We have had a few chefs tell us they prefer this variety to other Mentha piperitas.
Like all mints, Lavender Mint, should be confined to a pot. It is always best to grow each mint in its own pot so they do not over take and destroy one another. Mints grow better in pots with lots of surface area rather than lots of depth. After the first growing season your mint plant will most likely have outgrown its container and will need to be divided and repotted with fresh soil.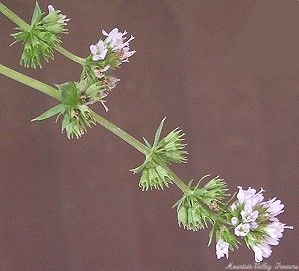 Lavender Mint makes a great addition to our Gourmet Herb Garden Six Pack. It would also make a great addition to one of our Tea Herb Garden Six Pack.
This plant is sometimes available in plug trays. These trays hold 128 of all the same plant. They are a great low cost way to fill a lot of space.Each cell is 3/4 of inch by an inch. Check here to see if Lavender Mint Plug Trays are available.
Read our Mint Care and Tips page for more on how to tame your mint.
See our Great Mint Repotting Caper for more on proper soil, division and replanting of mints.