Growing & using Habek Mint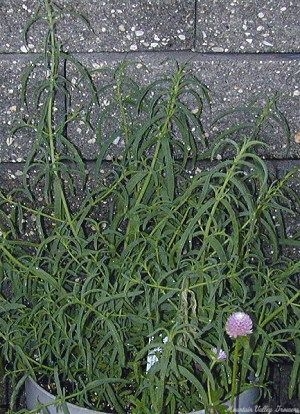 The unusual long, narrow leaves of Habek Mint are true to its Latin name, longifolia. The pale pink flower poking its head in the picture is an annual Amaranth. Notice the Habek Mint is in a container. All mints are invasive and would easily consume any available garden space within a short period of time. If you set your mint container on the dirt, check it often to make sure it isn't escaping through the drainage holes!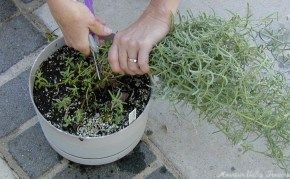 Mints like full sun and plenty of water. Given too much shade they become frail and floppy and their flavors will suffer. After flowering they need to be cut back to the ground. Without this proper haircut, this Habek Mint and all mints become woody and take longer to green up in the spring. Be sure to dry all that wonderful top growth. It makes a great tea.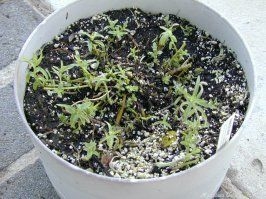 This plant will also need new soil in the spring. At that time, it will be necessary to divide the plant into fourths and put only one of the fourths back into the container along with the fresh potting soil and organic fertilizer.
Habek Mint makes a great addition to our Tea Herb Garden Six Pack.
This plant is sometimes available in plug trays. These trays hold 128 of all the same plant. They are a great low cost way to fill a lot of space. Each cell is 3/4 of inch by an inch. Check here to see if Habek Mint Plug Trays are available.
Read our Mint Care and Tips page for more on how to tame your mint.
See our Great Mint Repotting Caper for more on proper soil, division and replanting of mints.