Growing & using German Statice
In the garden, German Statice stays low to the ground until it starts to bloom. The broad leaves make a nice textural ground cover. It isn't something that you want to walk on though.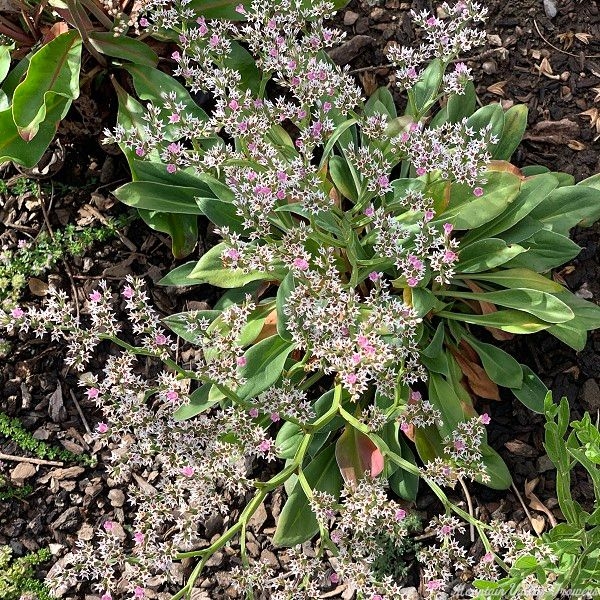 The graceful white drape of dried German Satice sets off the vivid pink of Marshall's Memory Oregano.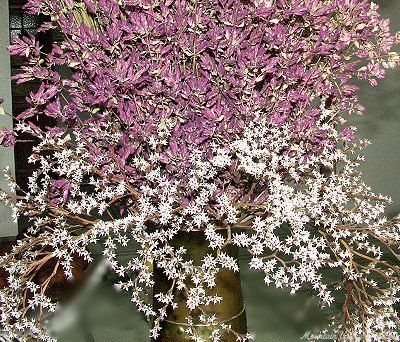 The stark white flowers (actually the bracts of the flowers) of German Statice can be cut into sprays and arranged fresh as they were below or dried separately for use later in arrangements.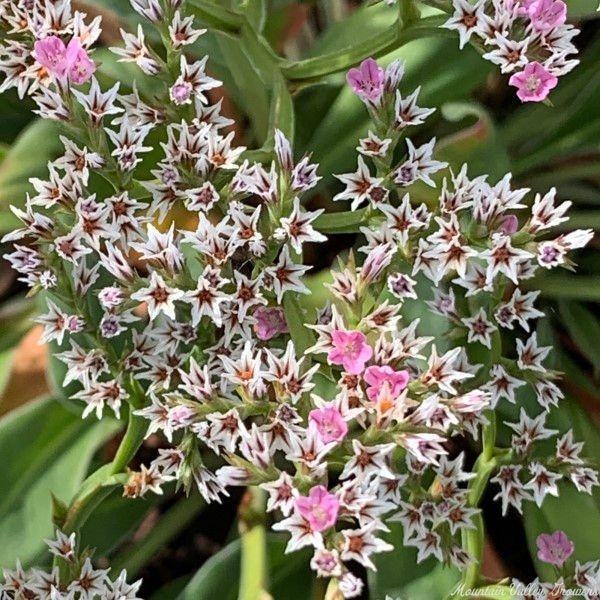 German Statice makes a great addition to our Zone 5-11 Crafter's Herb Garden Six Pack.