Growing & using Sarah Lavender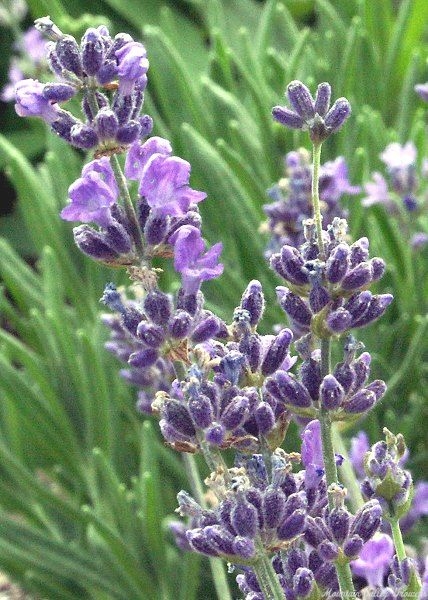 The flower receptacle (the calyx) is a dark purple which gives Sarah Lavender flowers a more intense color.
Sarah English Lavender flowers are petit just like the rest of the plant. At a little over 12 inches tall Sarah English Lavender makes a nice short hedge. It is also a good size for container planting.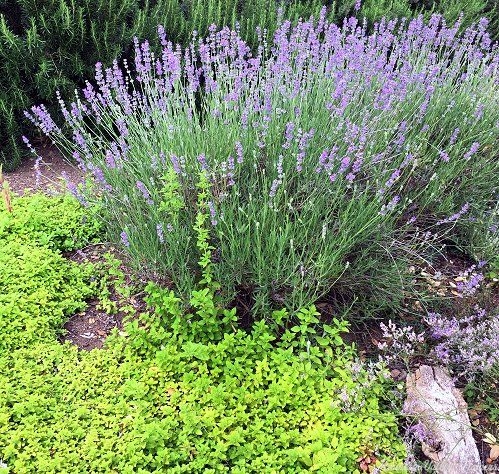 Creeping Golden Marjoram complements the blooms of Sarah Lavender.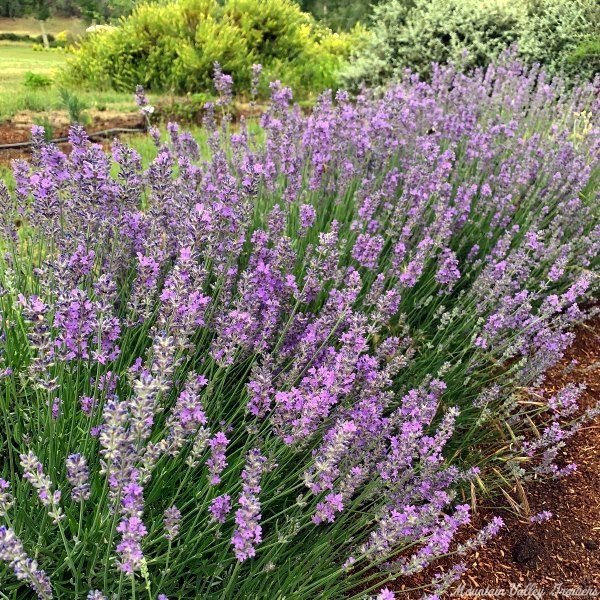 Sarah Lavender blooming in one of our lavender fields with a very large Yellow Lavender in the background, confirming how striking lavenders are with golden plants.
Sarah English Lavender is one of the six plants chosen to be in our Zone 5-11 Tea Herb Garden. Sweet smelling, richly colored, Sarah English Lavender also makes a great addition to our Zone 5-11 Fragrant Herb Garden Six Pack.
This plant is often available in plug trays. These trays hold 128 of all the same plant. They are a great low cost way to fill a lot of space. Each cell is 3/4 of inch by an inch. Check here to see if Sarah English Lavender Plug Trays are available.
LAVENDER 1-2-3: Choosing, Planting, Growing, Pruning, Harvesting and Using lavender plants