Growing & using Tiny Rubies'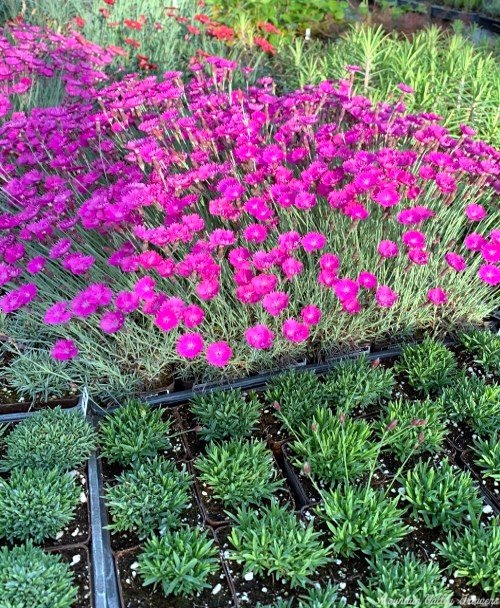 Tiny Rubies,in the foreground, shows its true size, It is just starting to bloom. You can see the tiny flower stems with their little unopened blooms. Behind the Tiny Rubies is Firewitch in full bloom. Behind that you can see the mauve colored blooms of the even taller Dianthus Nova.
Dianthus gratianopolitanus Tiny Rubies is so small Barbie would be right at home with it in her garden. It also makes a nice groundcover for us giants. The teeny pink flowers cover the light green tufts which spread to about eight inches or more as time goes by. It is only about two or three inches tall, depending on how much sun it gets. The sunnier the site the shorter it stays.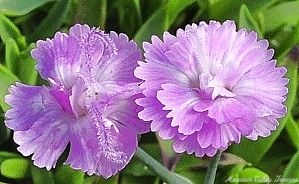 These plants are often available in plug trays. These trays hold 128 of all the same plant. They are a great low cost way to fill a lot of space. Each cell is 3/4 of inch by an inch. Check here to see if Tiny Rubies Dianthus Plug Trays are available.