Growing & using Montpelier Rockrose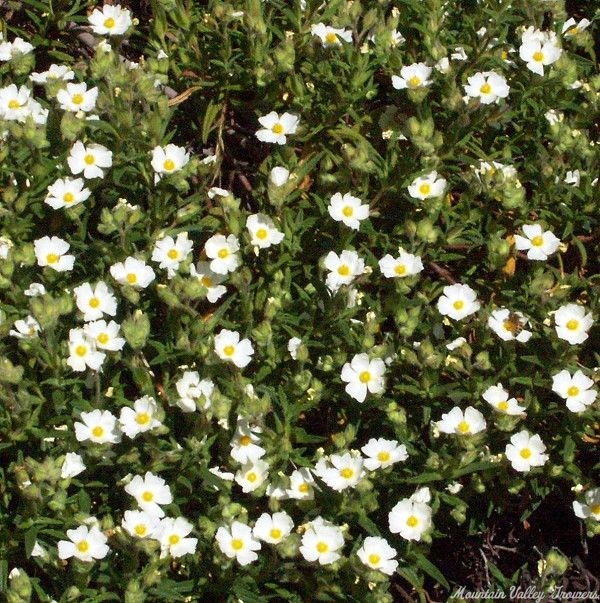 This gorgeous sprawling Montpelier Rockrose has covered more than 20 feet just by laying its stems in the earth and rooting.
Montpelier Rockrose will not survive winters below 10 degrees or imperfect drainage. But, where it does survive, it lives with a flourish.
Rockroses are wonderful beneficial insect plants. The pollen filled centers are especially loved by bees. Rockroses flower for about six weeks in spring. As the day ends the open flower floats to the ground. The next morning a new one will unfold to take its place.
While extremely drought tolerant, Rockroses benefit from water in the summer in a dry climate. This encourages the most flowers and expansion of the shrub.
Rockroses never need pruning but can be pruned at anytime after flowering for shape. They should not be cut way back. Old wood may not produce new growth.
This item has been discontinued.