Growing & using White Rockrose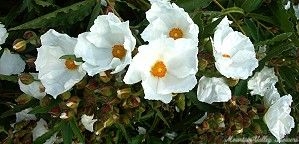 These gorgeous crepe paper like flowers of the fragrant Large White Rockrose are five inches in diameter. Each bush will eventually get about six feet tall and six or more feet wide.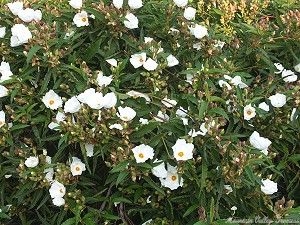 In April, Rockroses are literally covered in flowers. Each morning a whole new batch of buds will break forth and provide a fresh breathtaking display.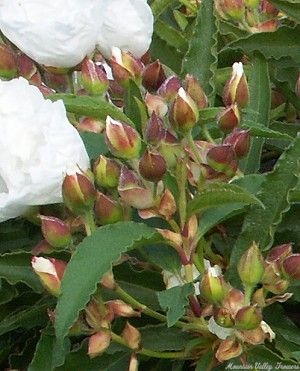 Even the buds of the Large White Rockrose are attractive with their red outer shell and white flower tips peeking through.