Growing & using Tall Utah Celery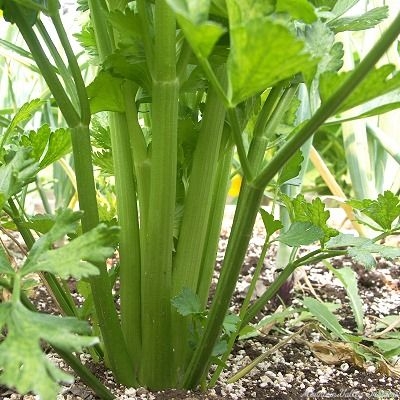 Celery grown in the garden is so much tastier than store bought celery. It is greener (more vitamins) and more fragrant. Planted in early spring, you will be harvesting your own celery in just under two months. Crunch stalks are the perfect addition to any salad. Use the leaves for making stock or soup.
If you let your Celery flower, it will set seeds which are also useful for cooking. The tiny brown seeds are slightly bitter which, when used judiciously, enhances other flavors. Grind your own organic celery seeds with some sea salt and make your own Celery salt.