Growing & using Egyptian Walking Onions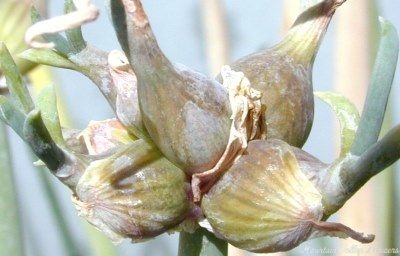 When Egyptian Onions are in their young tender stage, the leaves can be used like green onions or scallions. When they grow a bit more they will set little bulbs on top that get so heavy they pull the plant over to the ground. Usually, if the ground is moist, they will root there. This is why they are sometimes called Egyptian Walking Onions. They just keep walking along, making more onions on the way. They also form bulbs at the base of the plant that can be eaten.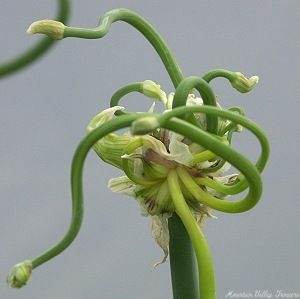 They are so strange looking when they grow, that they remind us of the classic reclining Cleopatra pose. No doubt the reason they are called Egyptian Onions, don't you think?
This plant is often available in plug trays. These trays hold 128 of all the same plant. They are a great low cost way to fill a lot of space. Each cell is 3/4 of inch by an inch. Check here to see if Egyptian Onion Plug Trays are available.