Growing & using Cerise Queen Yarrow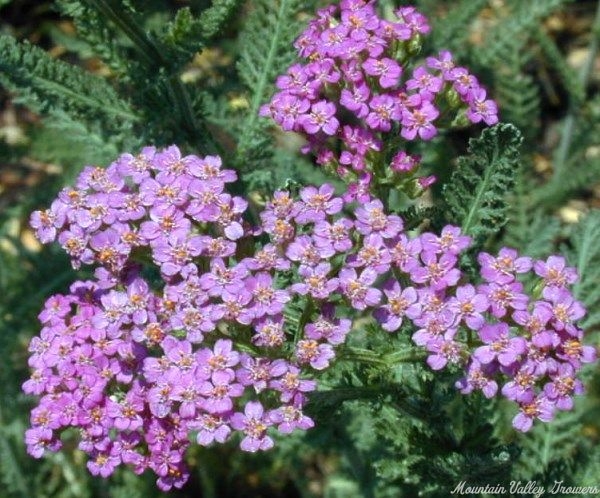 Cerise Queen Yarrow is one of the darker pink yarrows.
The deep pink color of Cerise Queen Yarrow is perfect for all areas but especially shines in hot summer areas where lighter pastels fade to cream. The species name millefolium, or thousand leaves, is a reference to the frilly cut-out shape of the leaves.
All yarrows are important beneficial insect plants. These beneficial insects not only help keep the bad bugs in check but also provide food for other wildlife. Planting yarrow near vegetables and fruits improves pollination and health of the garden.
Cerise Queen Yarrow is included in our Wildlife Herb Garden Six Pack.