Growing & using Bulldog Red Yarrow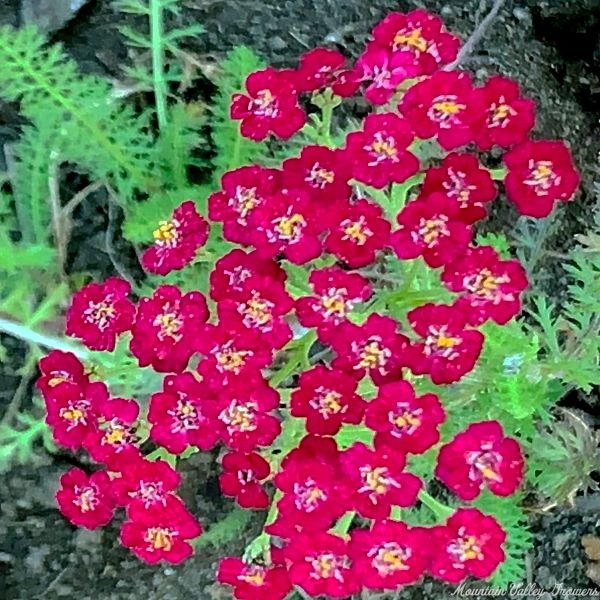 Bulldog Red Yarrow certainly lives up to its name. It is a tough, fast growing yarrow with brilliant red flowers.The deep color holds well through the heat. When flowering is over, cut the stalks back to the ground and watch it spread out.
The species name "millefolium", or thousand leaves, is a reference to the frilly cut-out shape of the leaves. The leaves grow low to the ground so it makes a dynamite ground cover. It can take some foot traffic but we wouldn't recommend walking on it barefoot because the cut flower stems can be pretty uncomfortable.
All yarrows are important beneficial insect plants. These beneficial insects not only help keep the bad bugs in check but also provide food for other wildlife. Planting yarrow near vegetables and fruits improves pollination and health of the garden.
Bulldog Red Yarrow would make a nice addition to our Wildlife Herb Garden Six Pack.